This tutorial will expalin you how to add a feeling to your post.
KEEP IN MIND THIS ONLY WORKS FOR "POST REPLY" and NO for "Quick Reply".
What you need to do.
#1. Navigate to the topic you want to reply to and click "Post Reply" on the left top of the forum
#2. Type a message in the text field.
#3. Add the bottom of the text field you see the "Is feeling.." message. select the feeling you like,
don't change the dice rolls number
. and hit "SEND"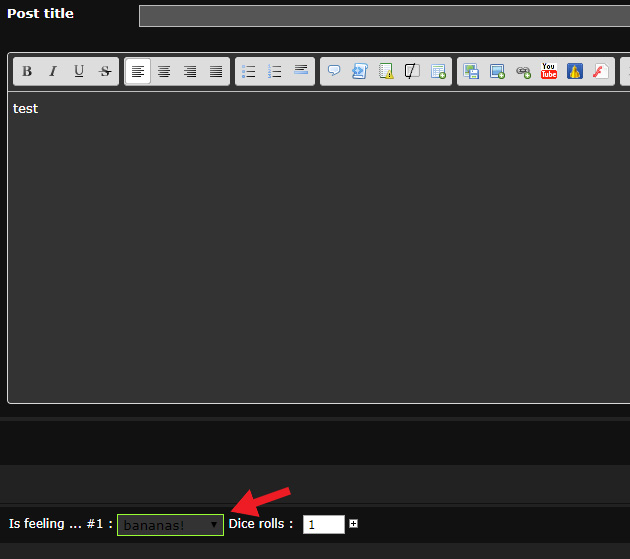 #4. Result will be like displayed in the picture below. You can always delete the message post if you only want the feeling post to display.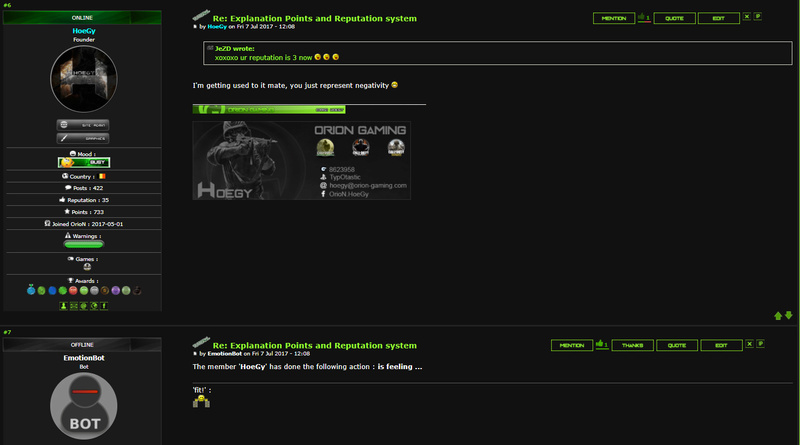 ______________________________________________________________________
        [OriG] HoeGy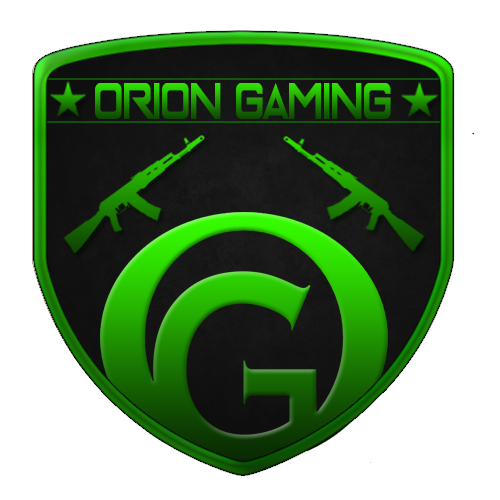 Founder







---

Mood :


---

Country :

---

Posts : 439

---

Reputation : 39

---

Points : 761

---

Joined OrioN : 2017-05-01

---

Warnings :


---

Games :


---

Awards :




---
Permissions in this forum:
You
cannot
reply to topics in this forum